Choosing the best backer board for bathroom tile is a critical decision when it comes to ensuring the longevity and performance of your tile installation. Backer boards provide a stable and moisture-resistant substrate for your tile, preventing damage and ensuring a successful and durable installation. Two of the most popular options for bathroom tile backer boards are cement board and gypsum board, each with its own advantages and best-use scenarios.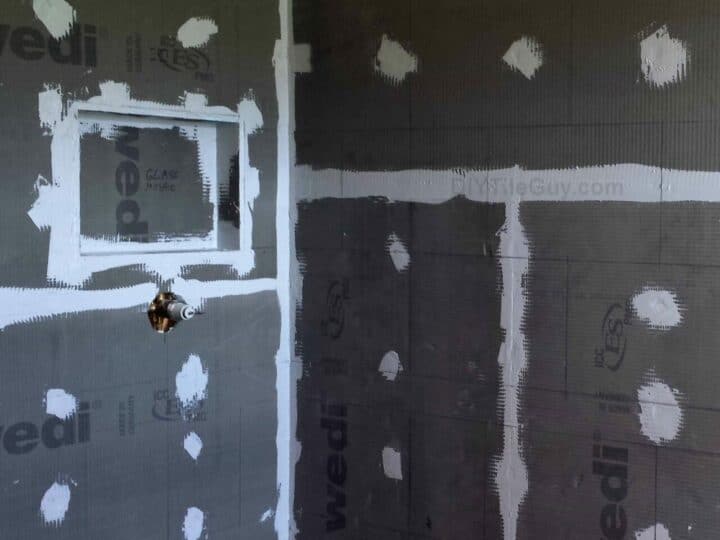 Cement board is a favored choice for bathroom tile installations due to its exceptional durability and moisture resistance. It's composed of Portland cement, reinforcing fibers, and a water-resistant core. Cement board is excellent at withstanding the moisture-rich environment of bathrooms and is also highly resistant to mold and mildew growth. It provides a sturdy surface for tiles and is ideal for use in wet areas such as shower enclosures. When installing cement board, it's crucial to use the appropriate screws and tape to secure and seal the seams, ensuring a watertight barrier. This type of backer board is typically available in varying thicknesses to suit different tile sizes and installation needs.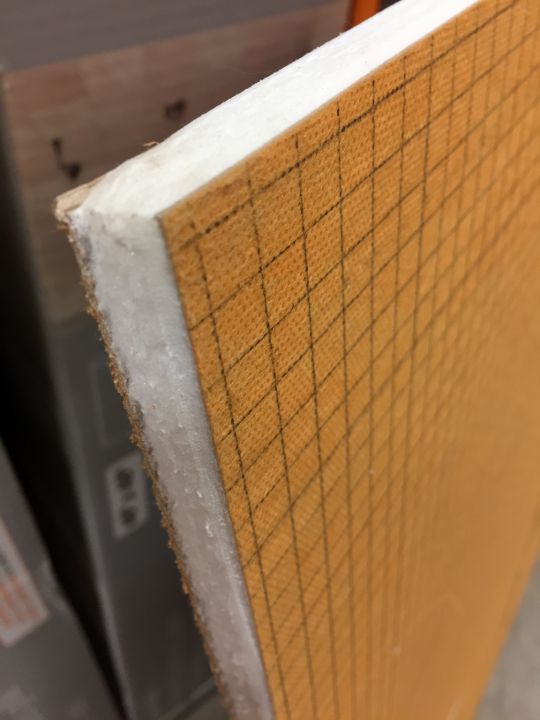 On the other hand, gypsum board, often referred to as drywall or greenboard, is another option for bathroom tile backer boards. While it's not as moisture-resistant as cement board, gypsum board is still suitable for use in bathroom settings where moisture levels are not as extreme. It's essential to note that standard drywall is not suitable for tile installation in wet areas; instead, use moisture-resistant or greenboard drywall. When using gypsum board as a backer for bathroom tiles, it's crucial to apply a waterproofing membrane or sealer to enhance its moisture resistance. Gypsum board is a more cost-effective option compared to cement board, making it a popular choice for bathroom renovations on a budget.
The choice between cement board and gypsum board for your bathroom tile backer largely depends on your specific needs and budget. Cement board is the go-to option for wet areas and when moisture resistance and durability are paramount. Gypsum board can be a suitable alternative in less moisture-prone areas, provided it is properly sealed and prepared for tile installation. Regardless of the choice, proper installation techniques, including the use of appropriate screws, tape, and waterproofing measures, are essential for a successful and long-lasting bathroom tile installation.
Images Related to Best Backer Board For Bathroom Tile
DURAL Durabase XPS 32 in. x 48 in. x 1/2 in. Foam Backer Board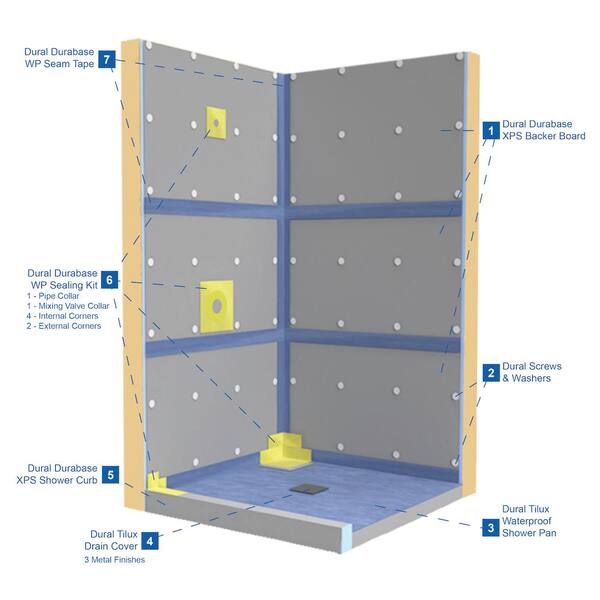 Tiles of floral themes or templates generally are available in lighter colors like soft blue, orange, light dark green or delicate purple. Since it is totally non absorbent, Porcelain tile could be used indoors and outdoors. Bathroom tiles make a big come back.
What is the best backer board for tile in a shower?
Gold Bond® eXP® Tile Backer Board with Fire-Shield®
Best Wall Tile Backer Board Types u0026 Brands for Bathroom Shower (2022)
DIY Guide to Choosing and Installing Shower Tile Backer Board
The best way to waterproof your shower before tiling The
Backer board, what do you recommend i do? Terry Love Plumbing
Tile Backer Board Breakdown which one is best for showers DIYTileGuy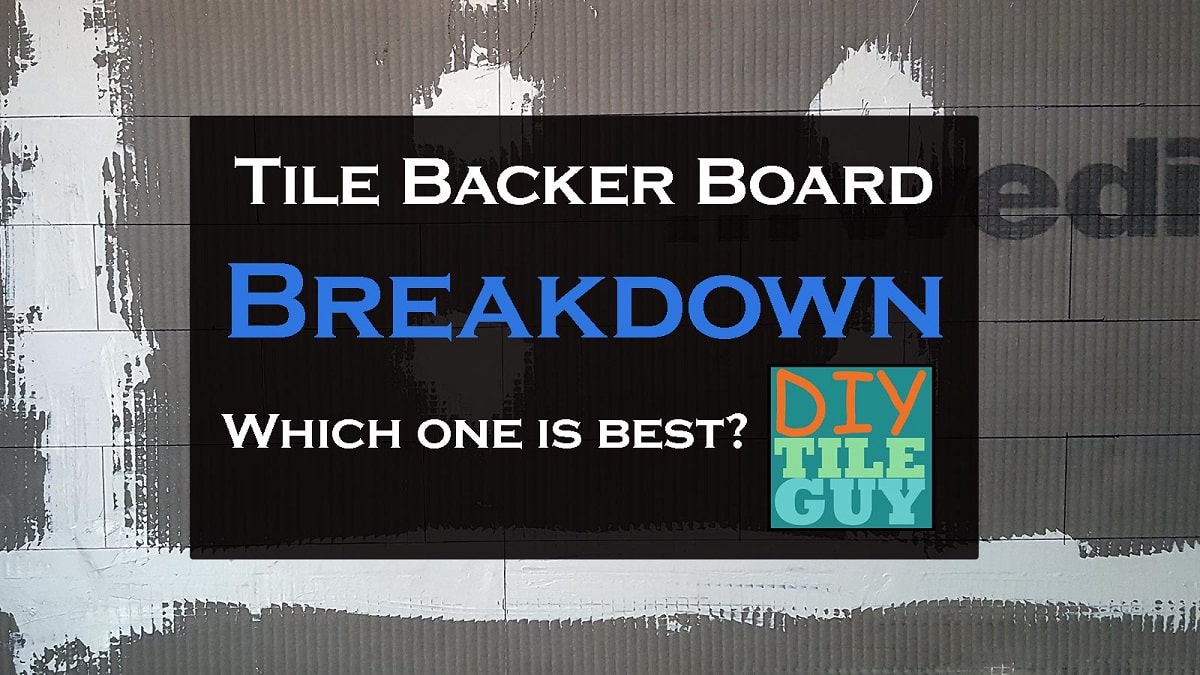 Shower Tile Backerchoosing the right substrate for a quality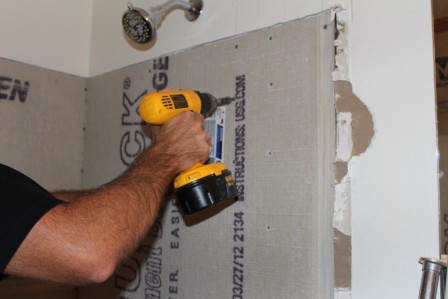 James Hardie HardieBacker with HydroDefense Technology 3 ft. x 5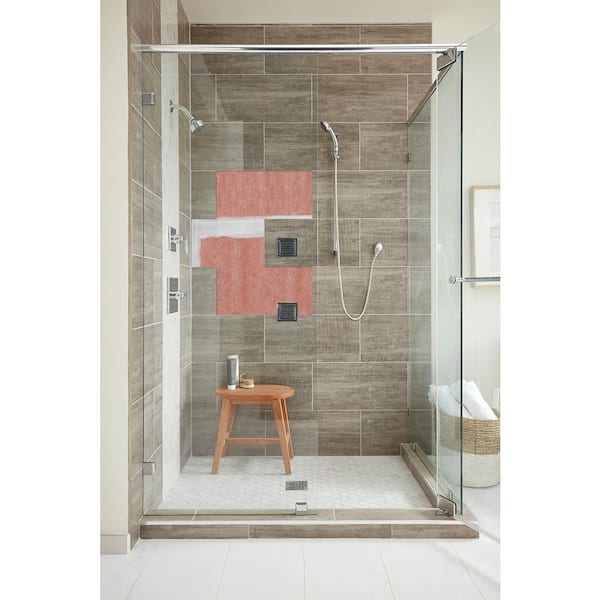 Schluter®-KERDI-BOARD KERDI-BOARD Panels Building Panels
Related articles: